IQF Tunnel Freezer
Designed with Danish simplicity in mind.
Fast. Simple. Effective.
The CTi Tunnel Freezer represents our most simplistic, low-investment and cost-effective method of IQF cooling and freezing for food production. CTi's IQF tunnel freezers are easy to operate, easy to clean, and suitable for a wide range of applications.
In Danish, Simplicity does not mean standard, it means Refined. At CTi, we utilise a Vertical Airflow freezing method, as we believe that it secures an even airflow distribution, producing a more uniform crust and freeze. Food product is loaded on the conveyor belt and travels into the freezing zone, where high-speed Axial Fans blast air through an evaporator vertically over the top of product surface. Upon exiting the tunnel sections the frozen product releases off the belt smoothly.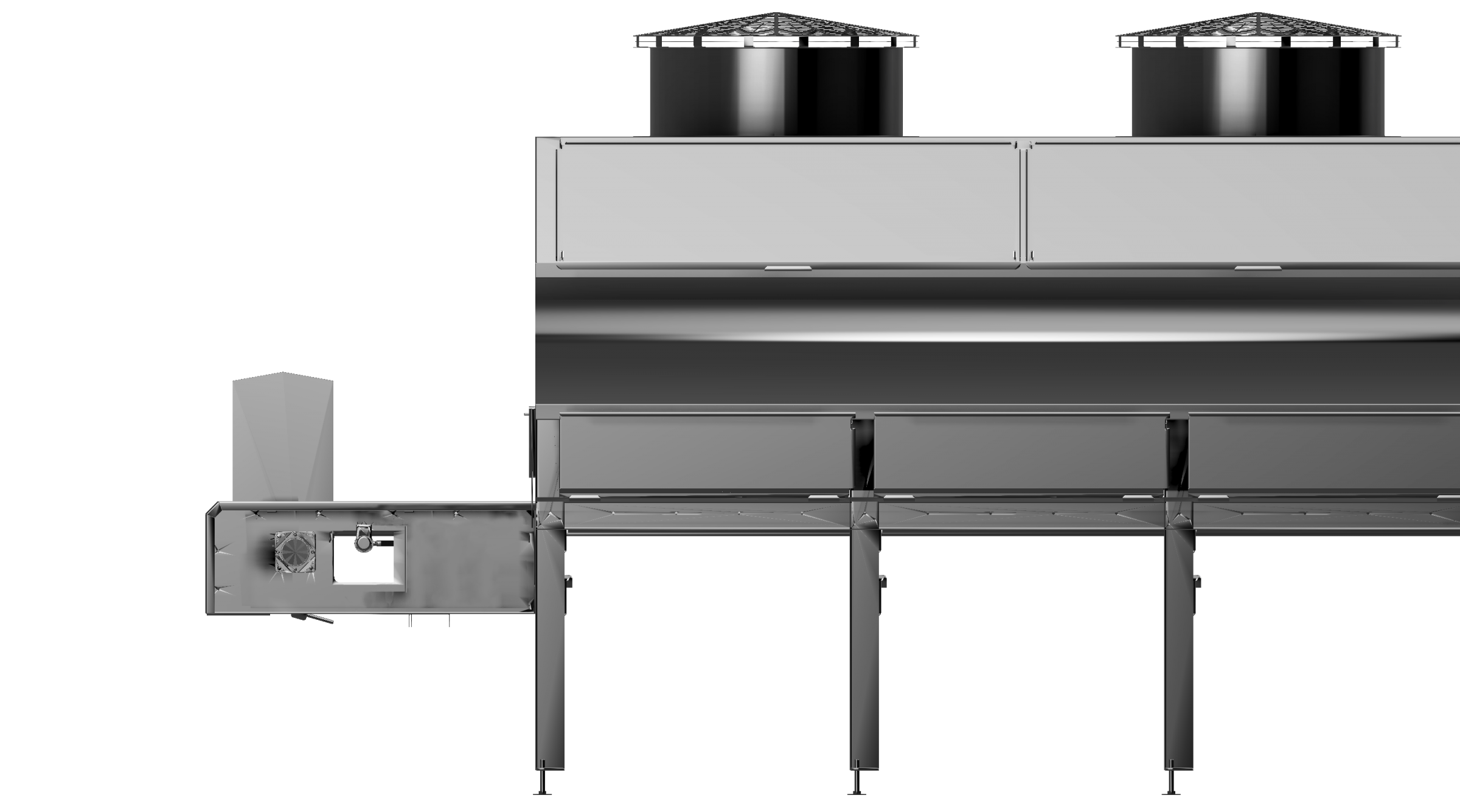 The combination of our IQF technologies with our standards in hygienic design ensures you have a tunnel freezer at the highest food safety standard.
We have designed our modular IQF tunnel freezer for easy accessibility. With our spacious enclosure cabinet and minimum two access doors, inspection and cleaning are an ease. We mount our fans independent of the evaporator, making it easy to clean each element from both sides. Internal floors are fully welded stainless steel, sloped and elevated to eliminate standing water. We believe our equipment must be approachable and easy to use; that every detail we design is accessible and cleanable, with minimal operating costs.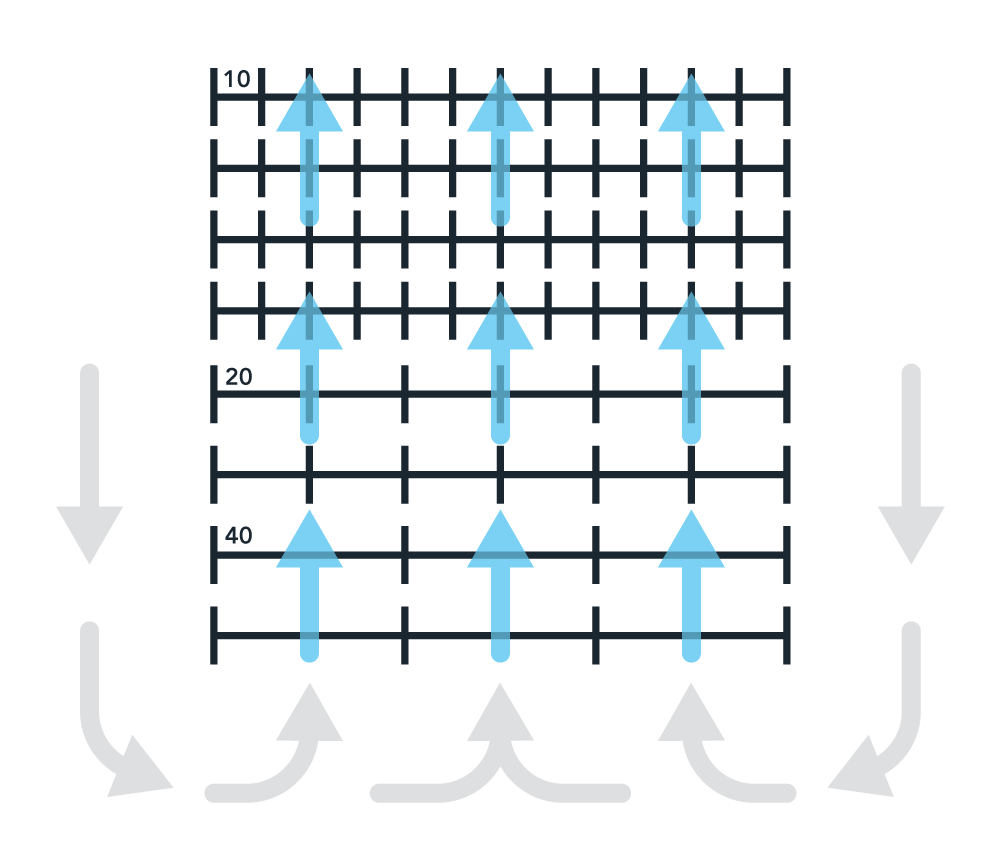 Reducing maintainence and operating costs:
40/20/10 Evaporator.
We know that wider fin spacing prevents frosting and blocking of the evaporator and gives maximum efficiency, this is why we choose to install a 40/20/10 model.
Construction
Our conveyor systems are made of 304 stainless steel and food approved plastics. Our Cabinets are constructed using 125 mm PUR insulation or PIR, and can be internally and/or externally surfaced using either Plastisol plating or Stainless Steel plating. (Optional: Stainless Steel cabinet)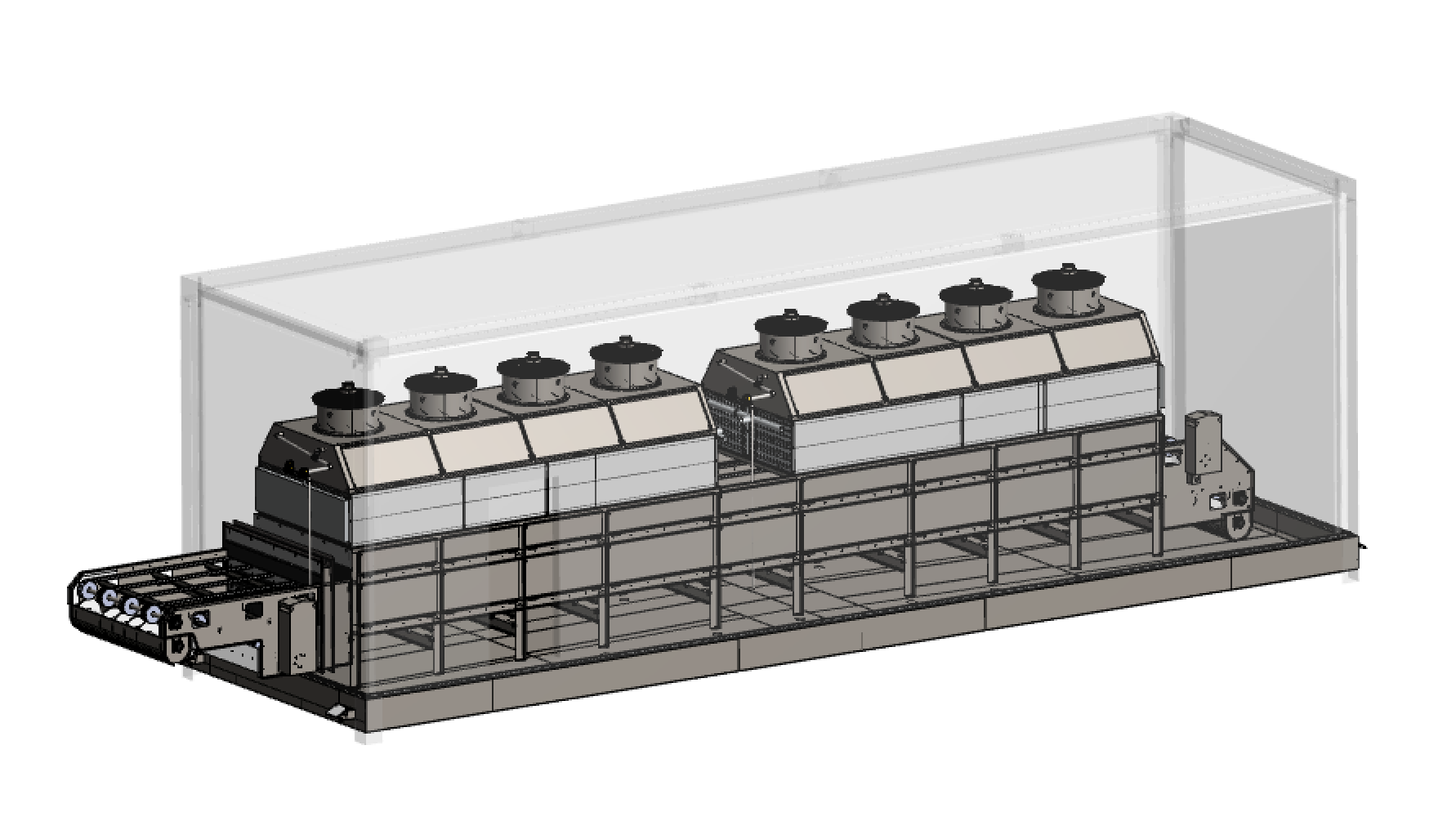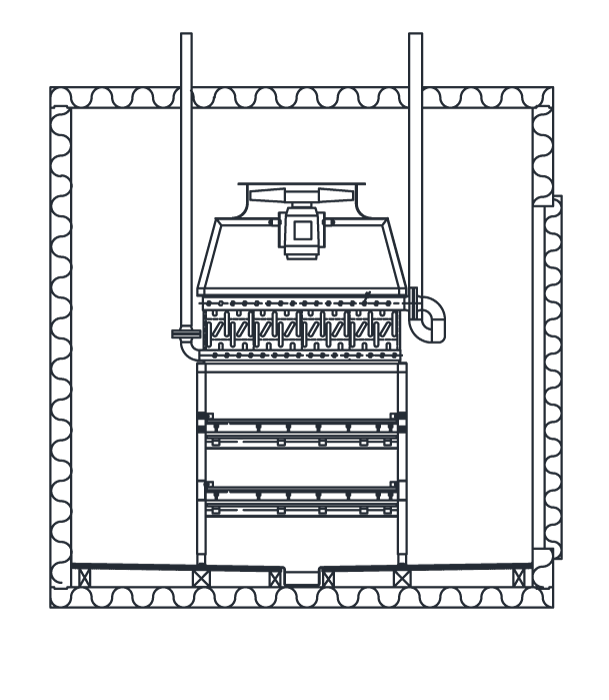 Cabinet: White PVC-coated polyurethane panels with access doors. (Optional: Full stainless steel)
Floor: Fully welded sloped stainless steel floor with drain for cleaning.
Conveyor: Stainless steel frame. Stainless steel or plastic mesh belt.
Evaporator: Stainless steel pipes with pressed ALU fins.
Coolant media: Pump system, R717, R22, CO2 or other (please consult CTi Process).
Defrosting: Hot Gas.
Airflow: Vertical blowing.
Belt cleaning: Belt washing system (Optional).
Control panel: PLC and touchscreen for easy operation.
Learn more about our products and find out how we can help you every step of the way.